The Episcopal School of Dallas gratefully announces a $1.3 million gift from Mr. and Mrs. J.H. Cullum Clark, Mrs. Caren Prothro, and the Vin and Caren Prothro Foundation. The gift endows the Head of Upper School position and is one of the initial gifts naming a key ESD leadership position. By extension, the Clark and Prothro family gift is in direct support of a Head of School Dave Baad initiative – endowment toward key leadership positions.
The Prothro and Clark family's commitment and service to ESD are long-standing and significant. Nita Prothro Clark served as co-chair of Phase I of The Campaign for The Episcopal School of Dallas: Together, We Will (the focus of which was fully funding the new Lower School), and currently serves as honorary chair. She has also served on ESD's Board of Directors and has held multiple roles for the ESD Parents' Association. Cullum Clark has also served on the Board of Directors and its executive committee, chaired the Endowment Trust, and chaired the committee that produced ESD Tomorrow, our strategic plan.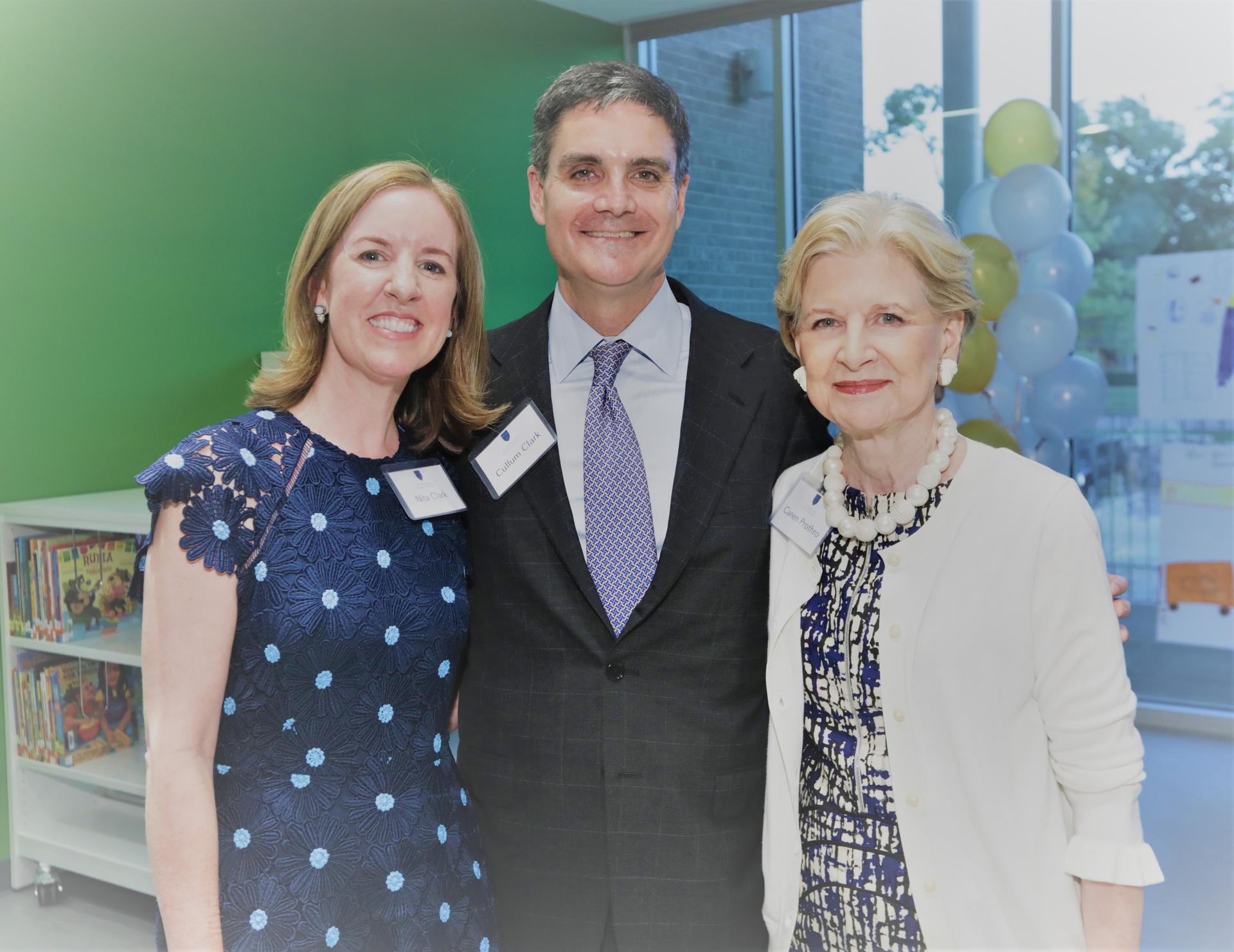 Caren Prothro, grandmother to Lili '15, Annabel '17, and Charlotte '21, was first, though. "Over 30 years ago, I was invited to serve on the board," she said. "I embraced this opportunity to be a part of a young mission-driven school where children could learn and thrive and where spiritual values were embedded within the student experience. These core values, championed by our founder, Steve Swann, remain at the heart of the ESD credo: every child has great potential to grow both intellectually and spiritually, to become their best selves. As a grandparent, I believe it is important to give back to the school so that ESD can continue its tradition of excellence by serving the next generation of students and families."

Nita Prothro Clark concurs with her mother. "We enthusiastically support ESD's new endowment initiatives because ESD is thinking long term about how to best attract and support faculty and students. Endowment resources can effectively bridge the gap between good and great by providing both long-term financial stability for ESD and new opportunities for faculty and students to thrive. Our three daughters started at ESD as Beginners, and each benefitted in different ways from great faculty who inspired, encouraged, and shaped them along the way. We want to pay it forward by investing in the future pool of talented educators and leaders who are committed to ESD's mission!"

Phase II of the School's comprehensive campaign calls for adding significantly to the endowment with the goal of raising $30.5 million. Additional endowment funds will be used to endow key leadership positions and tuition assistance, each fortifying the School's ability to attract and retain talented individuals – students and educators. Additionally, the School aims to endow programs that define the ESD experience, be they academic, spiritual, or arts related.

The Campaign for The Episcopal School of Dallas was publicly announced on September 22, 2017. It has three priorities: uniting the community on one campus by building a new Lower School, increasing the endowment for greater sustainability, and affirming today's educational experience through The ESD Fund.